Palladian architecture is a European style of architecture derived from and inspired by the designs of the Venetian architect Andrea Palladio (1508–1580). That which is recognized as Palladian architecture today is an evolution of Palladio's original concepts.
Palladio's work was strongly based on the symmetry, perspective and values of the formal classical temple architecture of the Ancient Greeks and Romans. From the 17th century Palladio's interpretation of this classical architecture was adapted as the style known as Palladianism. It continued to develop until the end of the 18th century.
Palladianism is described as 'beauty, sweetness and harmony united in the Composition of Ancient Architecture' in Palladianism theorist Robert Morris.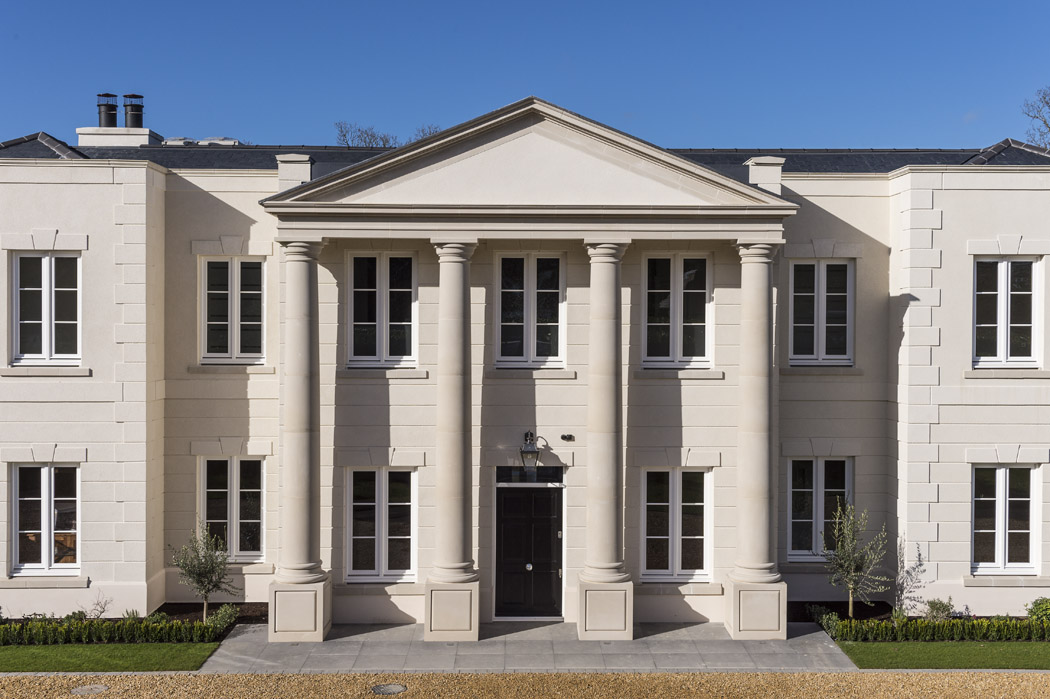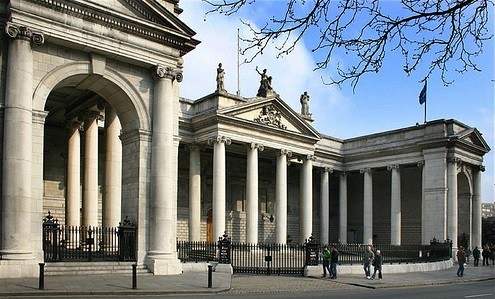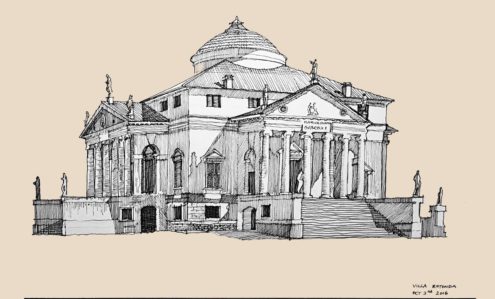 Palladio's ideas greatly influenced America, where Thomas Jefferson employed a number of Palladian devices, including the temple front in a domestic setting at Monticello.
Landscape gardening plays a significant role in the 'naturalization' of the design. Artfully placed temples, obelisks and statues, etc. help deliver the ancient yet modern look.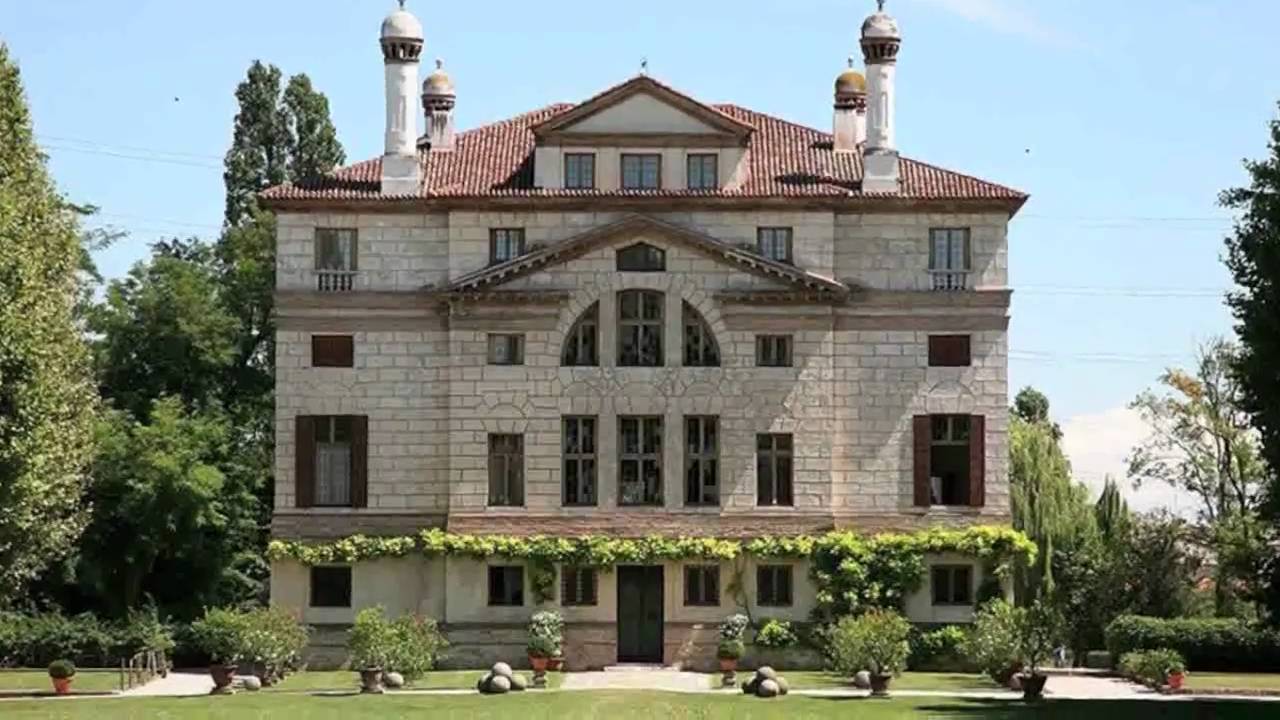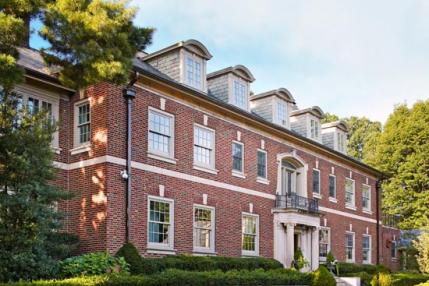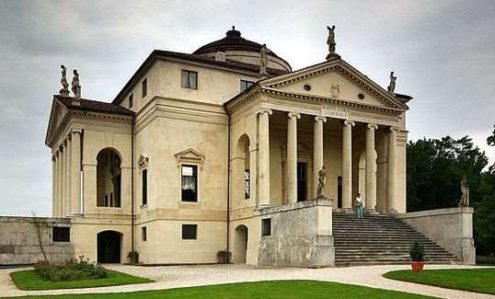 The emergence of the modern political state at the end of the 17th century required new building types to express its functions. As Palladio had designed not only villas, but town palaces, churches and even a theatre, his architectural language, as expressed in I quattro libri, could be readily adapted, for example in Horse Guards, which accommodated barracks and the offices of the Secretary of War.

Pattern book architecture
Giacomo Leoni's translation of I quattro libri popularized Palladio's idea in Britain. Some builders, however, treated it more as a pattern book than an architecture treatise.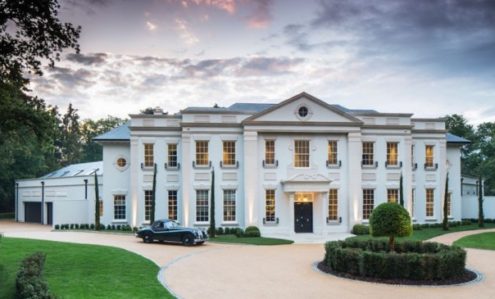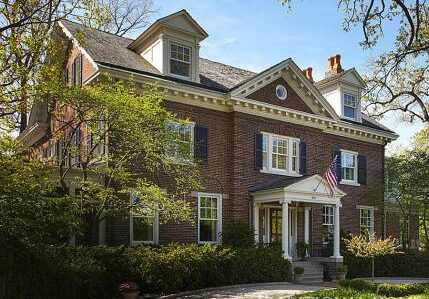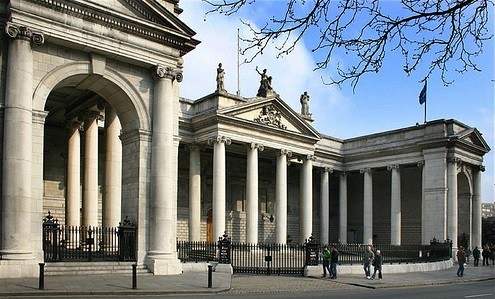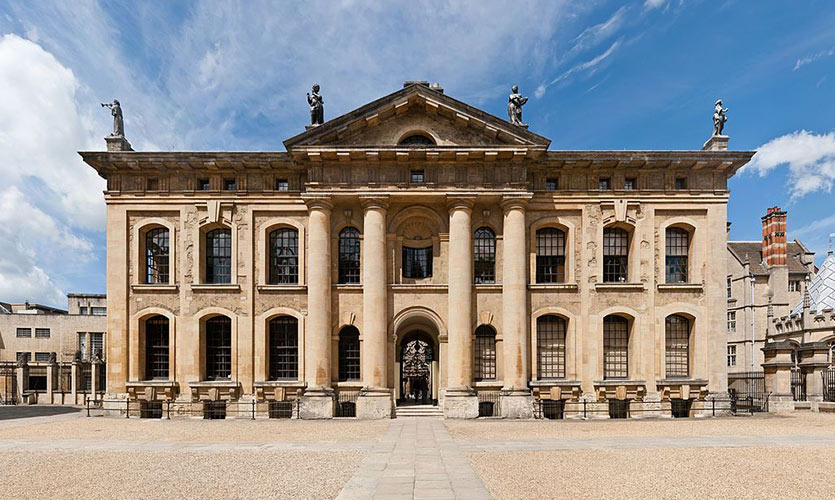 An implied order – the arrangement of windows and cornices in a way that suggested an underlying order without the need for classical ornamentation.
Related posts